New York's #1 Real Estate Media Services Agency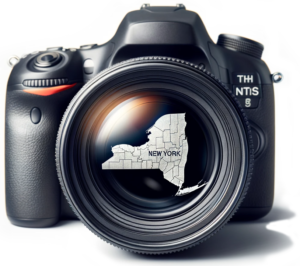 At Danzi Real Estate Media, located in Asbury Park, we've proudly offered premier New York Real Estate Media Services for over a decade. Our deep-rooted connection to the Garden State, which we're honored to call home, fuels our passion for delivering a vast array of media services across the tri-state area. Our expertise caters not only to real estate professionals but extends to private homeowners, retail businesses, construction companies, and more. From pristine residential real estate photography, commercial real estate photography, dynamic videography, and aerial drone solutions to engaging 3D virtual tours, detailed floor plans, professional property websites, and tailored marketing campaigns, we provide comprehensive, tailored solutions to meet the unique needs of every client in New York.
The Real Estate Media Services We offer in New York
Real Estate Website Design
Extensive Coverage Across New York
We are centrally located in Asbury Park, NJ, a prime location that enables us to service the entire Greater New York Area. Our strategic location is not just beneficial for local real estate professionals, private homeowners, and businesses, but it also allows us to extend our real estate media services throughout the entirety of New York. With a comprehensive network and a dedicated team, we ensure that no matter where you are in the Empire State, our range of real estate media services is accessible to you.
We extend our services to most areas within the state, ensuring your property shines no matter its location:
Bronx
Yonkers
White Plains
Peekskill
New Rochelle
Manhattan
Queens
Brooklyn
Staten Island
Long Island
Rockaway Peninsula
Coney Island
Brighton Beach
Staten Island South Shore
Long Beach